This was the main retreat room of Louis XV until he decided to give it to his last mistress Madame du Barry in 1772. She would use the chamber as a bedroom whenever she visited the Petit Trianon. However, the favourite had to leave when the King died.
Marie Antoinette took over the room when she was given the Petit Trianon as a personal gift from Louis XVI. It was one of the last rooms the Queen decorated before the royal family was taken to Paris in 1789. Marie Antoinette had it redecorated in 1787 - alongside the adjacent boudoir - and she ordered new furniture for the bedroom that were to be created by Jean-Démosthène Dugcourc.
From the window in the bedchamber Marie Antoinette could look directly down at the Temple of Love that she adored. The furniture of the room is embroidered with small flowers but the colours are kept subtle - the walls does not have tapestry on them either. The wooden panels are painted in a very pale blue and the wood-work forms more floral patterns. Another personal object that relates to Marie Antoinette is the clock which is decorated with a two-headed eagle - a symbol of her Austrian roots.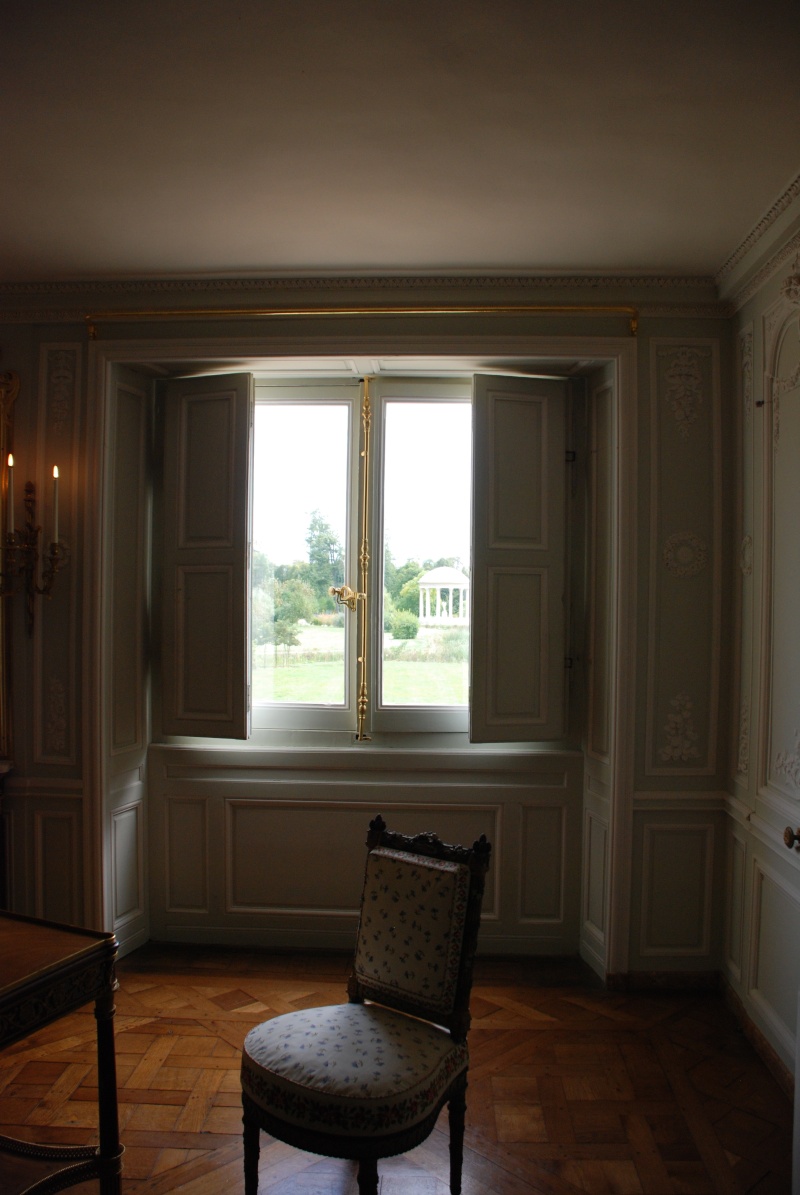 The Temple of Love can be seen through
the windows