Madame de Pompadour was the first royal maîtresse-en-titre that came from a bourgeois background - that is from the middle class. Up until then the King had always chosen his mistress among the countless young ladies from noble families. Her background was cause for much ridicule and also the reason for why many courtiers refused to recognize her until they realized that she was there to stay.
But the public did not have to adapt to the power structure of the court at Versailles and many, humiliating pamphlets and verses started circulating about the royal favourite. Recently, a new book has been discovered with the title of "Livre de Caricatures tant Bonnes que Mauvaises" ("The Book of Caricatures both Good and Bad"). It took thirty years to complete this book which is written by Charles-Germain de Saint-Aubin and contains several caricatures of Madame de Pompadour. So take a look at some of the ridicules the new "Madame" had to put up with:
This caricature is supposed to depict Madame de Pompadour as a monkey at her toilette. The monkey is wearing a cape with pink trimmed edges that reminds a bit of what the actual mistress wore in one of her portraits. It is a part However, the drawing clearly shows how the "artist" thought of her - just look at where the monkey's finger is pointing!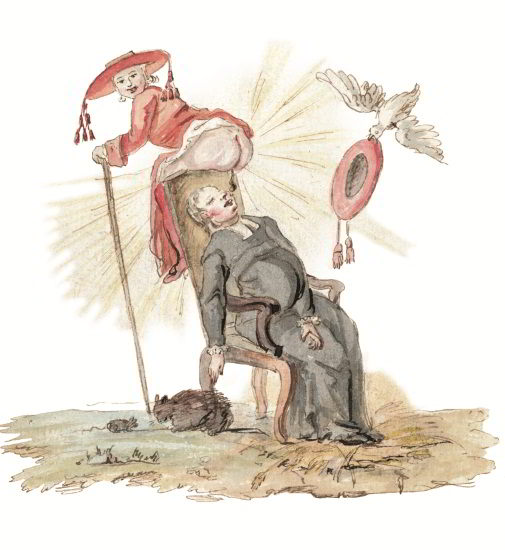 Madame de Pompadour and the Abbe (shortly after Cardinal) Bernis. The original capture reads "les biens viennent tous ensemble" or "all good things come along together". The white dove is bringing a Cardinal's hat to the Abbe who apparently is willing to take whatever the mistress has to offer him!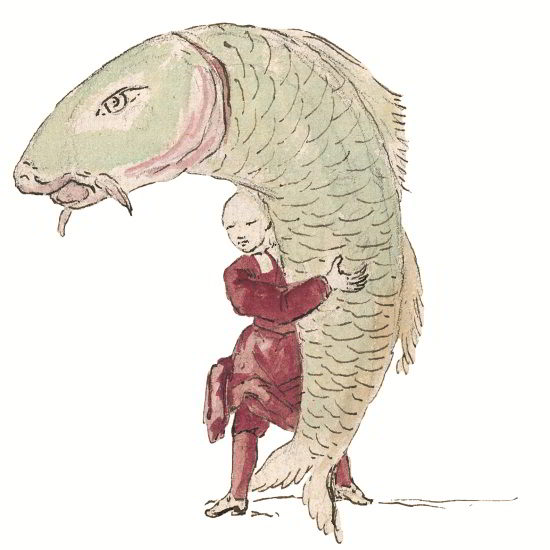 A less disgusting caricature is this one where the Abbe Bernis is holding on to a giant carp - Madame de Pompadour's real name was Jeanne-Antoinette Poisson and Poisson is French for "fish". This dates back to 1758.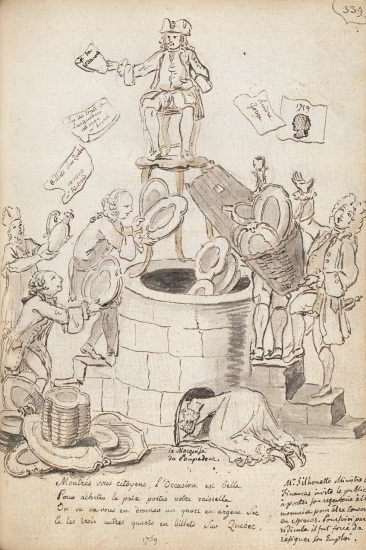 Madame de Pompadour is the lady whose "bottom" is sticking out of the well - apparently she is digging a tunnel under the foundation of the well. Surrounding the well are eager patriots who are willingly giving up their silver to melt it down to help the failing French economy.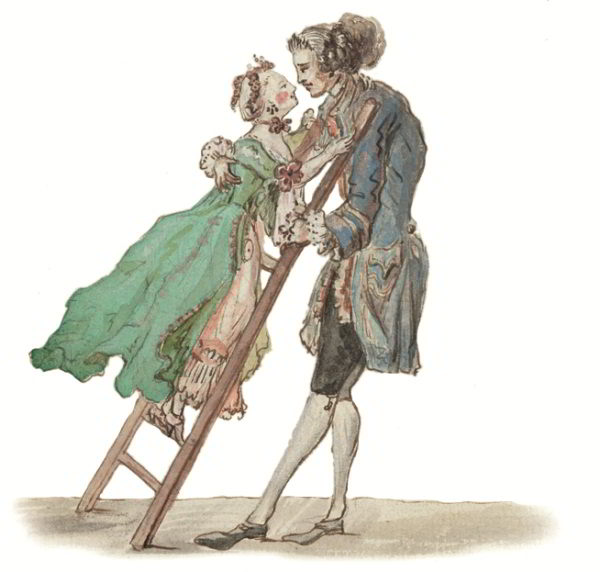 This time we have Madame de Pompadour climbing stairs to kiss the mouth of the Austrian diplomat, Count von Starhemberg. Her dress reminds very much of one she is wearing in one of the most famous portraits of her. She was often accused of meddling in the affairs between France and Austria - which was actually true!