Marie Antoinette once owned these two large diamond earrings weighing respectively 14,25 and 20,34 carats. Originally they are from either India or Brazil since these were the main sources for diamonds of this standard in the 18th century. But the earrings did not look like this when the dethroned French Queen wore them; it is only the diamonds that was her property. They might have been taken from her when she was arrested in 1789 - or that is at least the fate of most of her jewels.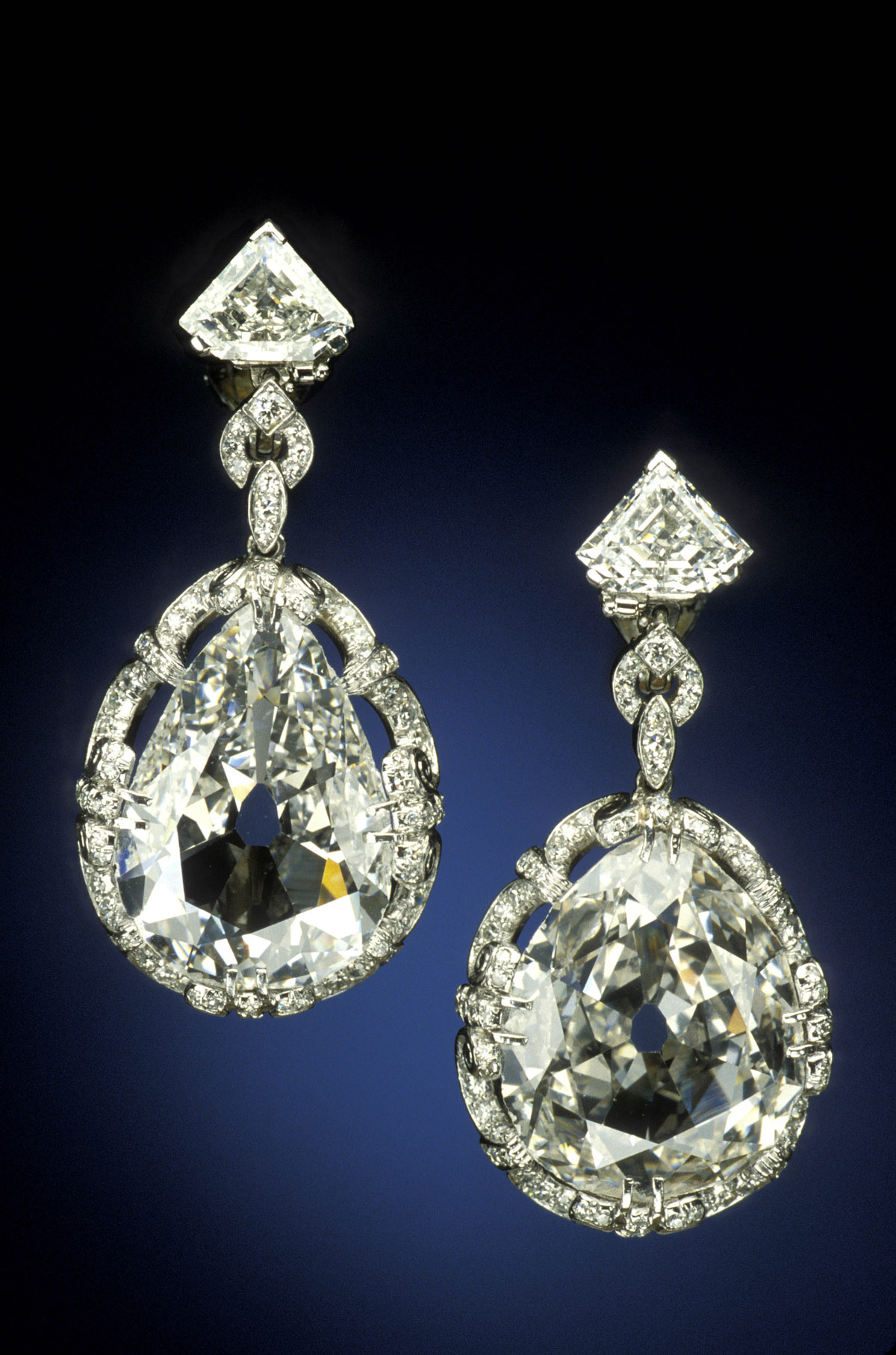 Perhaps these were the ones that records show was purchased in 1776 by Marie Antoinette at the cost of 460.000 livres - the payment were made over a period of six years in total. But this is not certain at all, since the record only mention "diamond earrings".
After her execution the diamonds was a part of Napoleon III's wedding gift to Empress Eugenie in 1853. Later on they travelled to Russia where they became a part of Grand Duchess Tatiana Yousupoff's personal jewellery collection.