Louis XV sent a complete service from the Sèvres factory to the King of Denmark Frederik V in 1757 as a thank you for a stallion of the Frederiksborg-breed - a speciality of Denmark.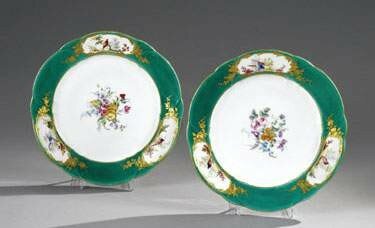 Originally, this service was intended to be lapis lazuli-blue but while the design was being drawn up a new green colour was invented which was chosen instead. It took about four months to complete the entire service according to a note found among the French ambassador to Denmark sent from the Marquis de Marigny (brother to Mme. de Pompadour).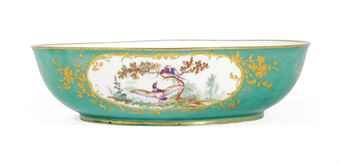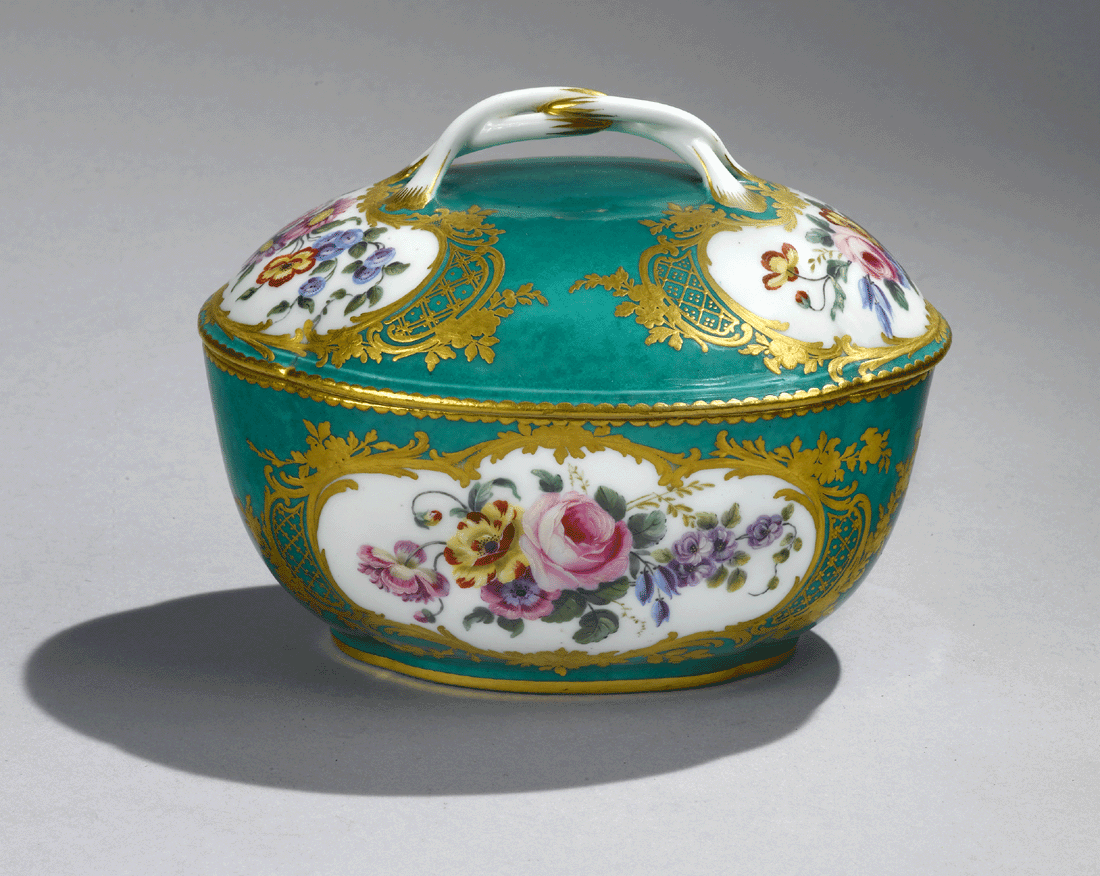 The complete service cost the crown 34.542 livres! It was delivered through the Abbé-Comte de Bernis and Lazare Dupeaux.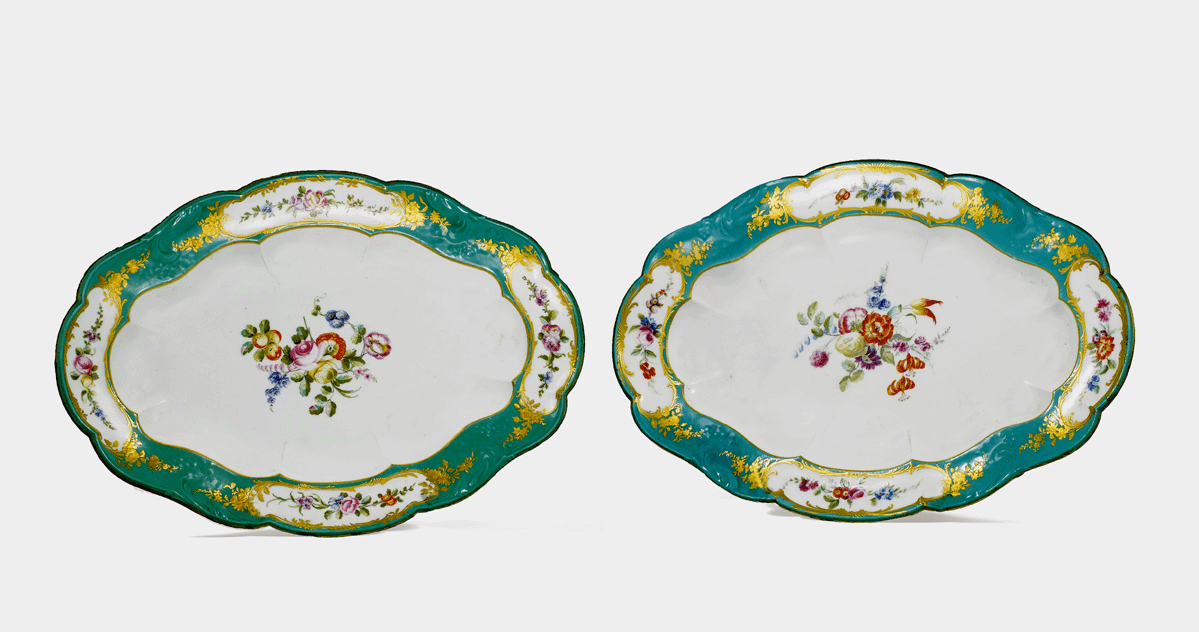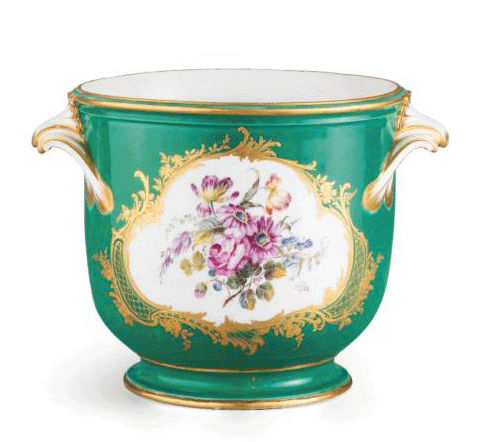 This might have belonged to the service sent to the
Danish King but there is a chance that it
belonged to a very similar service made in 1783
The set arrived in Copenhagen on 25 April 1758. At some point Frederik V made a gift of it to Catherine II of Russia which is why most of the service can be found in the Hermitage in St. Petersburg.