Originally, Le Vau had built a smaller Orangery in 1663 but Hardouin-Mansart was put in charge of constructing a larger Orangery which were finished in 1684-86. Besides the actual garden there is a large vaulted gallery (13 metres tall) of 155 metres lighted by the many windows and doors leading out into the ornamental garden - the trees that are not capable of surviving the temperatures of winter is moved in here. This transfer usually takes place in mid-October. The Orangery is massive with its 3 hectares; Louis XIV wanted only the best sculptures in his Orangery but most of them have since been moved to the Louvre.
The Orangery is by far one of the most exotic parts of the entire Versailles Garden. Orange trees were a great favourite of Louis XIV and of course they are strongly represented here. Also oleander, lemon, pomegranate, eugenias and palm trees can be found here - a total of 1055 trees planted in decorative boxes. When the court lived here it must have been a refreshing breeze of sweet scents coming from the Orangery. The Hundred Step Staircase is framing the Orangery and leads up to the South Parterre. The Orangery looks out onto the large Swiss Lake. The very centre of the Orangery is a circular pond from which six lawns extends in every direction in the most intricate patterns.
From the Queen's Grand Apartment you can just spot the Orangery and most apartments of the South Wing looks out onto it - the Princes of the Blood lived in this wing.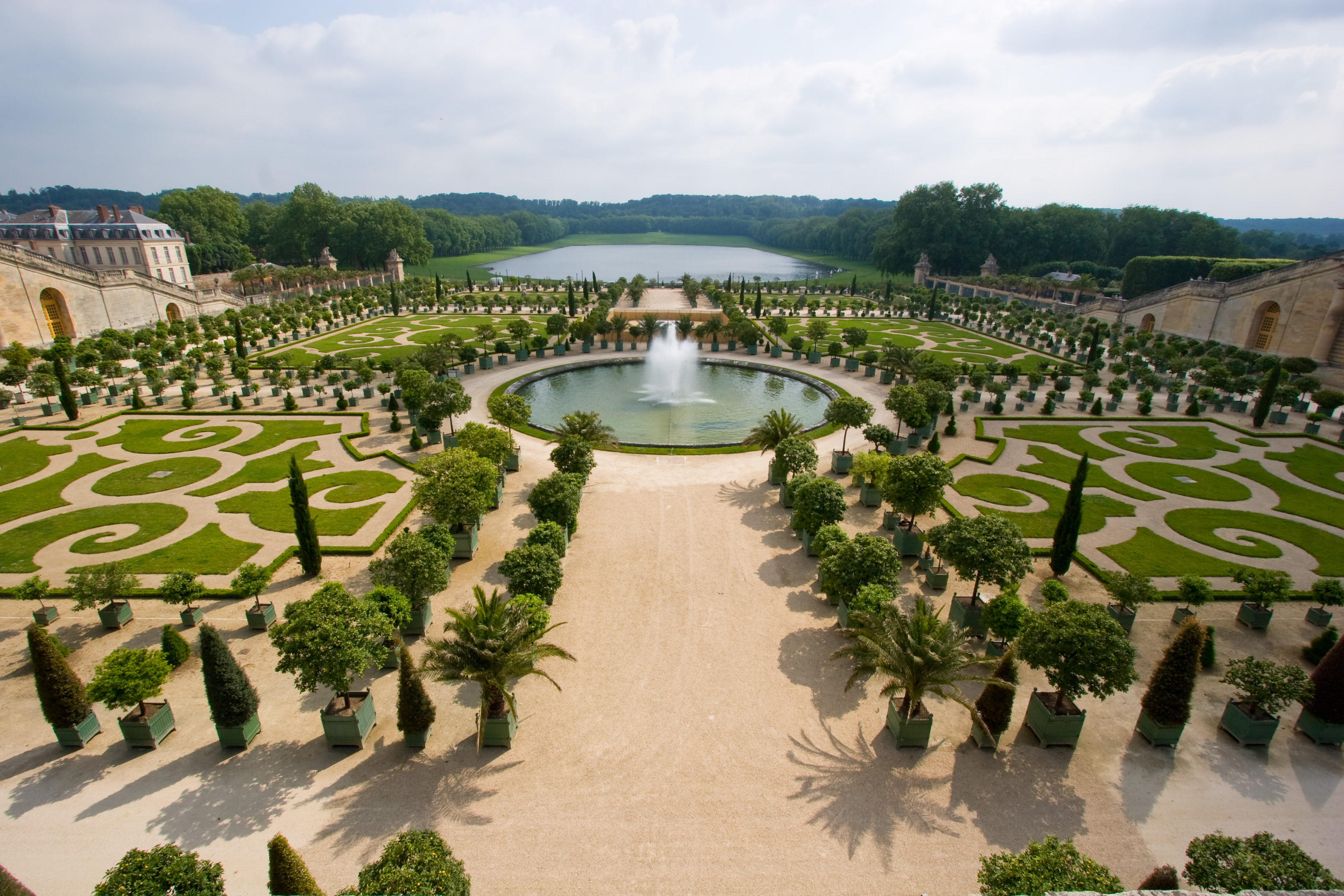 Within this building the King's hundreds of orange trees were kept during winter
Portrait of the orangerie by Etienne Allegrain