Château de Fontainebleau was one of the favourite castles of the Kings of France and has been continuously inhabited by the royal family through seven centuries. This post will guide you through the apartments and halls but in a different way than in the Versailles post: since I have not been able to find a map of exactly where which apartment is, I think it is better to go through them without the reference on the map. But you should not be cheated of a floor plan nonetheless!
Plan of the château from 1682 which means the plan was created during Louis XIV
The entrance to the palace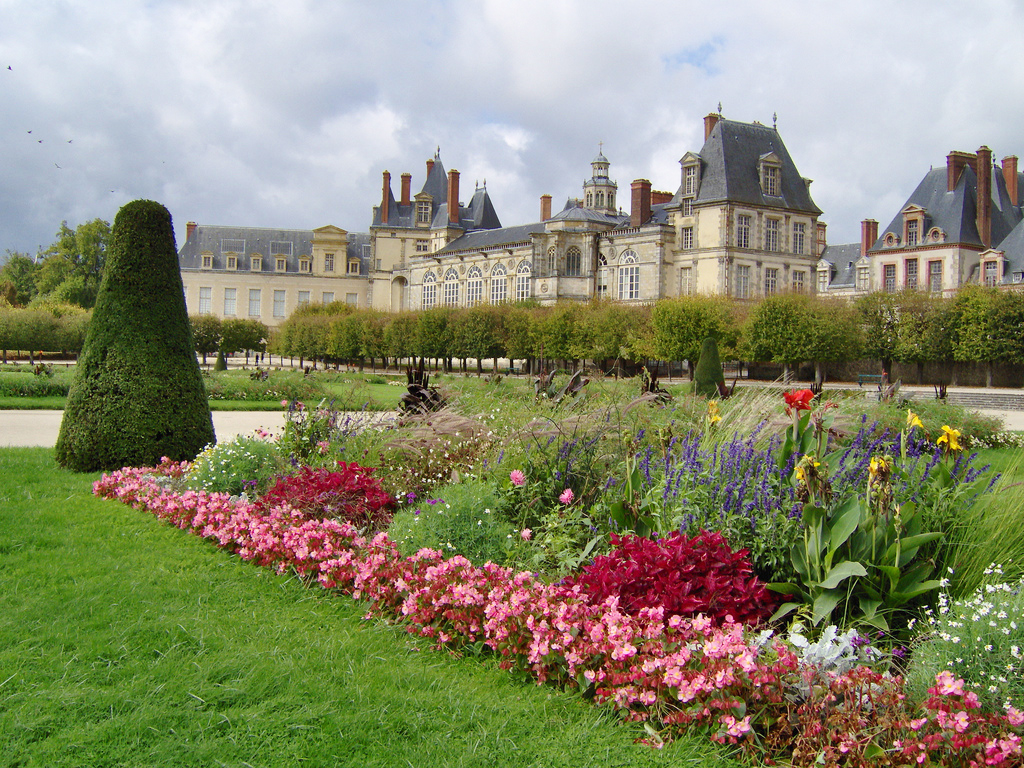 View from the gardens
This should give you a pretty good idea of how big this palace really is!
Welcome to Fontainebleau:
The Main Apartments:
Guest Apartments (during Napoleon III)
The Galleries (the Château has surprisingly many):
The Chapels (there are three!):
The Chapelle basse Saint-Saturnin
The Chapelle haute Saint-Saturnin
Courtyards:
The Cour de la Fontaine
The Cour Ovale
The Cour d'Honneur
The Cour des Offices
Gardens:
Jardin de Diane
Grand Parterre
The Jardin Anglais
The Grotte des Pins
The Pavillion de l'Étang
The Park