This time it is not the reigning monarch or their spouse who is the target of the libelles as the French pamphleteers were called. Raising it's tail with an arched back is the Comte de Provence, brother of Louis XVI who is here a cat. A cat might seems like a harmless animal but it is the mere comparison to an animal that is the insult here.
Of course his crowned brother did not escape the dehumanization and his head is here crowning the body of a ram.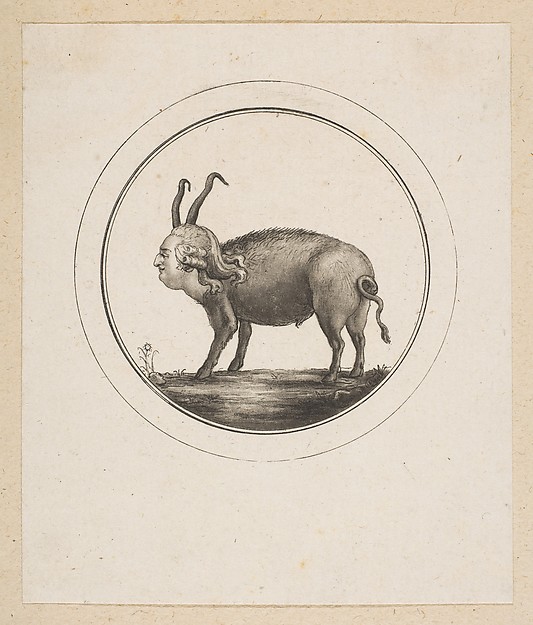 But - typically of the time - Marie Antoinette was not spared the humiliation either. In fact she had two engravings "dedicated" to her depicting her as a dragon and a leopard. The design suggests that these anonymous drawings were made at the same time and almost certainly in the later half of the 1780's or the beginning of the 1790's.