Madame de Pompadour was awarded with a very spacious apartment right above the salons of Apollo and Mercury; from the windows the Parterre du Nord and the forest at Marly. Madame de Pompadour would live in these rooms for five years between 1745-50. Since it is an apartment it consists of several rooms: a study, a bedroom, a living room, a water closet, a servant's room, a wardrobe room, an antechamber and yet another study. The bedroom was not used by Madame de Pompadour after 1748 because she had one of the larger rooms divided into a new bedroom and an antechamber. Originally this apartment counted two other antechambers as well but they no longer exists.
The Martin varnish has been used on all the woodwork in the apartment and the furniture is from the 18th century but has never belonged to Madame de Pompadour herself. Her new bedroom was decorated with woodwork from Verberckt. It is also in this apartment that Louis XV's "flying chair" leads up to which enabled his mistress in gliding discreetly from her apartment to his. Those of you who know your Madame de Pompadour have noticed that she did not inhabit these apartments till her death; after her physical relationship with Louis XV ended in 1750 she moved to the more prestigious and perhaps more formal chambers on the first floor next to the King's daughters.
I wound this wonderful floor plan at this site and
modified it!
A. Bath
B. Antechamber to the Bath
C. Wardrobe
D. Interior Cabinet
E. Pièce de Veille (I could not find a proper translation)
F. Great Chamber or Living Room
G. Small Chamber
H. First Antechamber
I. Second Antechamber
J. Bedroom
Wardrobe:
Interior Cabinet: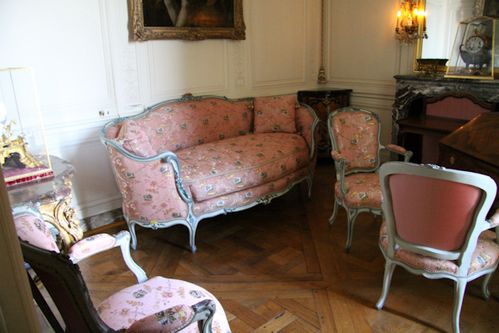 Great Chamber: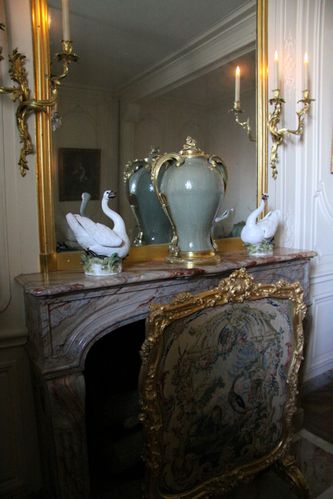 A fireplace of Antin marble
First Antechamber:
This looks like something you would never find at Versailles..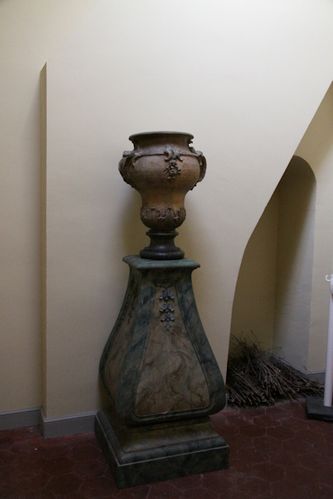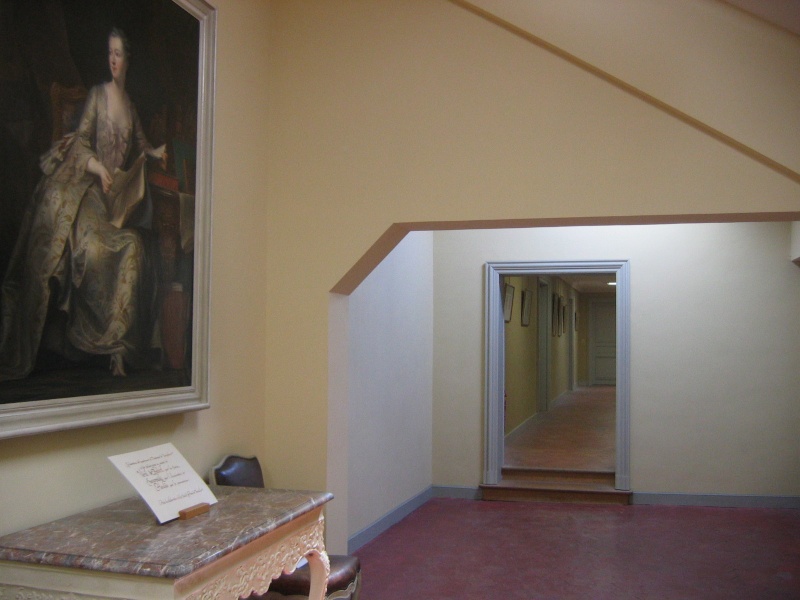 Look to the left.. yes, that is Madame de Pompadour herself
Second Antechamber: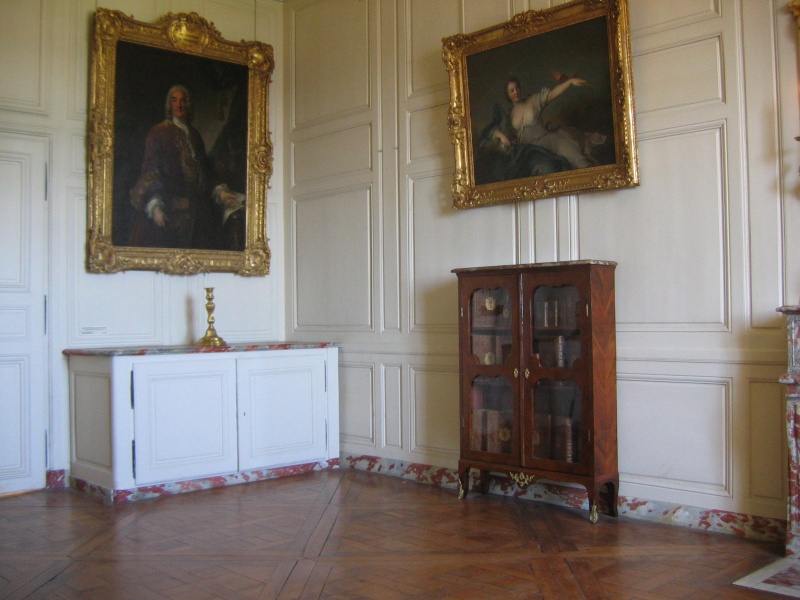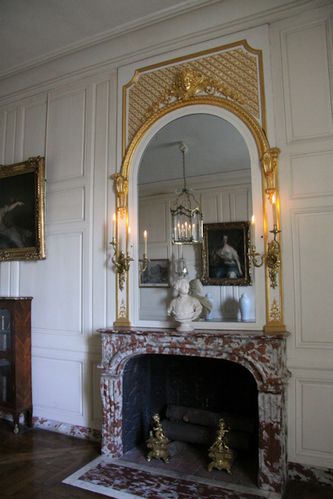 Bookcase by Migeon
Bedchamber: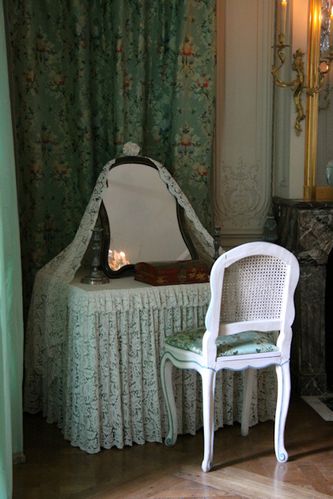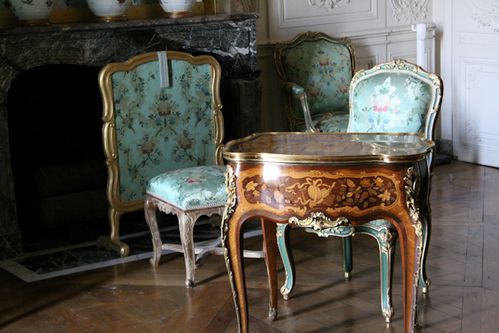 View from the bed
The table is in the style of "Bourgogne"
while the candlesticks are "à garde-vue"